Administration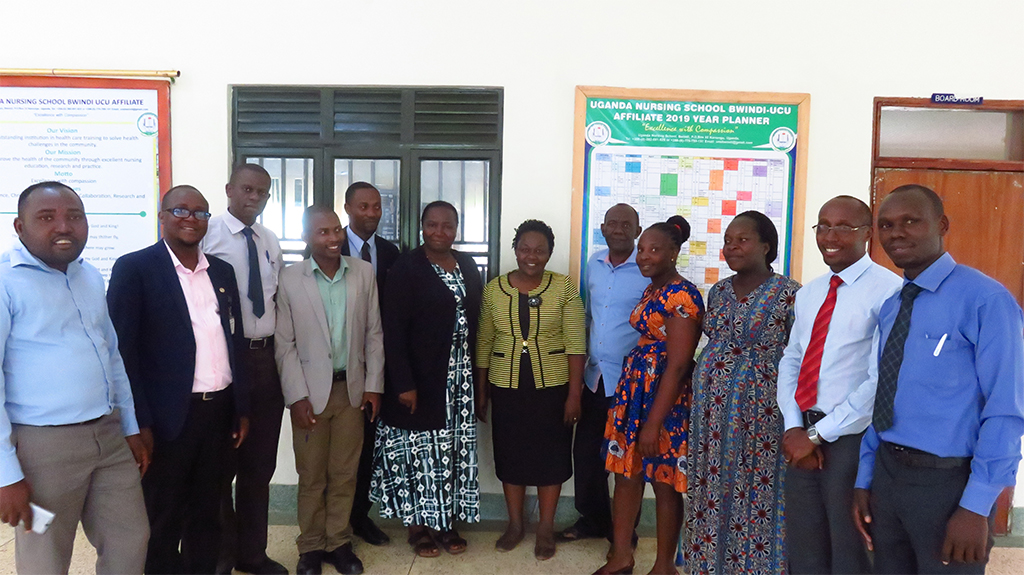 Uganda Nursing School Bwindi(UNSB) is a Church of Uganda institution affiliated to Uganda Christian University. Governance of UNSB is under an independent board of Governors Bwindi Community Hospital (BCH) composed of Ugandans and non-Ugandans. The Hospital Board of governors is the overall governance body of UNSB.
UNSB GOVERNING COUNCIL
The school has a governing council which oversees the running of the school and reports to BCH Board of Governors committee twice a year. UNSB governing committee comprises of; Bishop of Kinkizi Diocese representative - Chairperson, Principal/head of the school-secretary, The registrar UNSB-member, Headmaster Kinkiizi high. School-member, Educ. secretary Diocese of Kinkiizi-member, District Education Officer Kanungu Local government-member, Steve Wolf- Benefactor, James Jameson- Benefactor, Dr. Scott Kellerman-Member, Executive Director Bwindi Community Hospital-Member, UCU representative-member, Legal affairs person-member, Students' Guild representative-member, UNASNM representative-member
THE SCHOOL MANAGEMENT
UNSB School management is responsible for the day today running of the school. It comprises of Principal-chairperson, Executive Director-BCH who is a member, , Registrar-member, accountant-member, Warden-member, Head of Nursing and Midwifery Services of BCH-member, Chaplain and other co-opted members such as The Guild President, UNASNM Representative and internal auditor.
STAFFING
In addition to the full-time tutors, the specialists at nearby BCH also get involved in teaching at the nursing school.Therefore the school employs more than 30 staff both part time and full time ranging from skilled professionals to support staff.
Organisation Structure