NEWS AND EVENTS
UNSB SIGNS AN MOU WITH UNIVERSITY OF SCRANTON.
Uganda Nursing School Bwindi(UNSB) has today Monday, 15th January 2018 signed a Memorandum of Understanding (MoU) with University of Scranton to facilitate staff and student exchanges, research collaboration as well as coming up with joint education programmes in the field of Nursing and Health Care. Dr Birungi Mutahunga, the Executive Director Bwindi Community Hospital signed on behalf of UNSB while Dr Charles Pinches signed on behalf of University of Scranton. "Our partnership with the University of Scranton is another step towards our vision vision 2025 of becoming a university," said Dr Birungi. "The potential for joint programs and exchanges will greatly enhance the UNSB to continue producing top notch nurses in the region."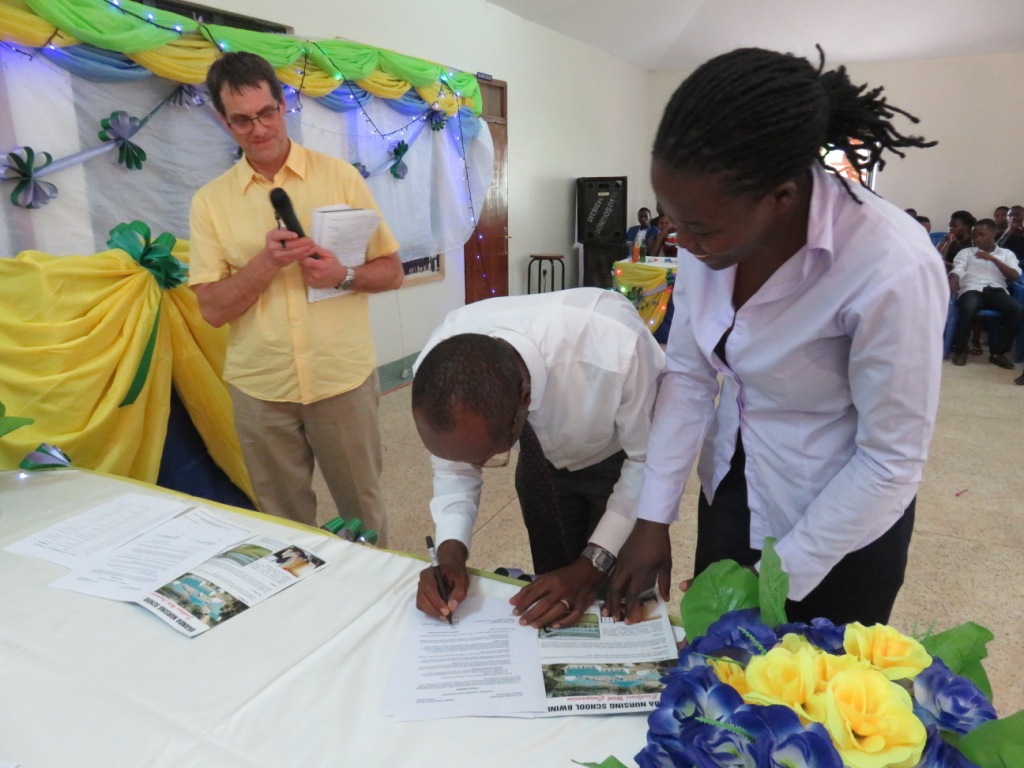 THE FIRST GRADUATION CEREMONY.
We recently on 11th March 2017 graduated 36 top notch nurses and midwives who are now working in Uganda and particularly with rural communities in Uganda. The graduates are reported to be very skilled and knowledgeable and pass the registration interviews with the nursing council highly. Above all the graduates from UNSB are able to apply both sonography (obstetric ultrasound) and nursing or midwifery skills to save lives and improve on health.
UNSB considers all students and treats them equally including those from the marginalized groups like Batwa pygmies trains them and builds the culture of health workers in them. No wonders the graduates are able to perform beyond expectations in the villages. We are happy that our very first graduation was graced by the First lady who is also the minister of Education and sports. She pointed out that health workers need to put the health of patients first.
Click to view more graduation ceremony pictures in our gallery.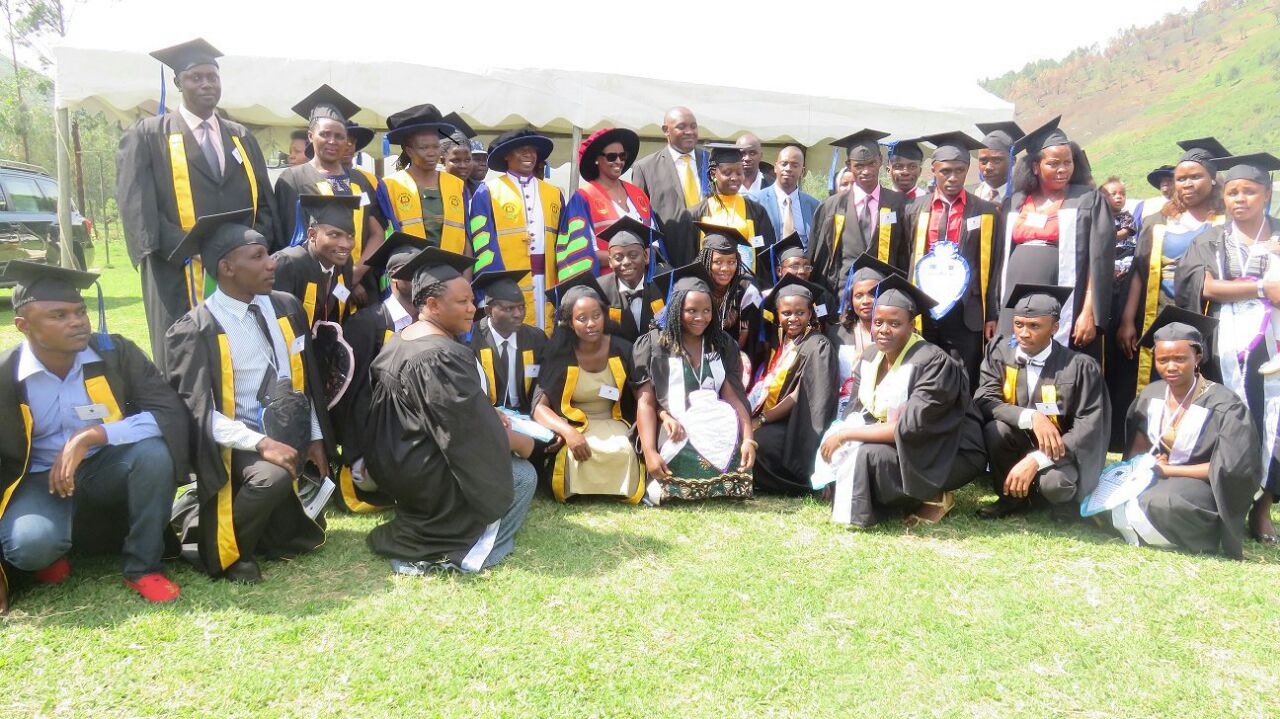 Our Calender & Newsletter
Appeals
Prior to Uganda Nursing School Bwindi's (UNSB's) launch, a high-level nursing education program was greatly needed in south western Uganda. Health workers are exceedingly scarce, as elsewhere in sub-Saharan Africa, and the burden of health care delivery typically falls to a cadre of trained nurses. Operating alongside Bwindi Community Hospital, it was envisioned that this nursing school would be the premier nursing school in south western Uganda. Read More..
Announcement
Uganda Nursing School Bwindi located in Bwindi Kanungu district wishes to inform all interested students that have completed senior Six, and senior four that we are still receiving applications for both diploma and certificate programs.
Senior six leavers must have a principal pass in either Biology or Chemistry, while senior four leavers must have passed all their science subjects inclusive of maths and English.
We are also receiving applications for the Diploma extension Program in midwifery and nursing. Applicants must have certificates in their respective courses with a two year working experience.
Applications can be delivered to Uganda Nursing School Bwindi or sent through unsbwindi@gmail.com
The training is assisted by digital technology and each student is given an Ipad or kindle as a learning aid.
More information can be obtained through:
Tel: 0392-001825 or 0776-789151
Email: unsbwindi@gmail.com